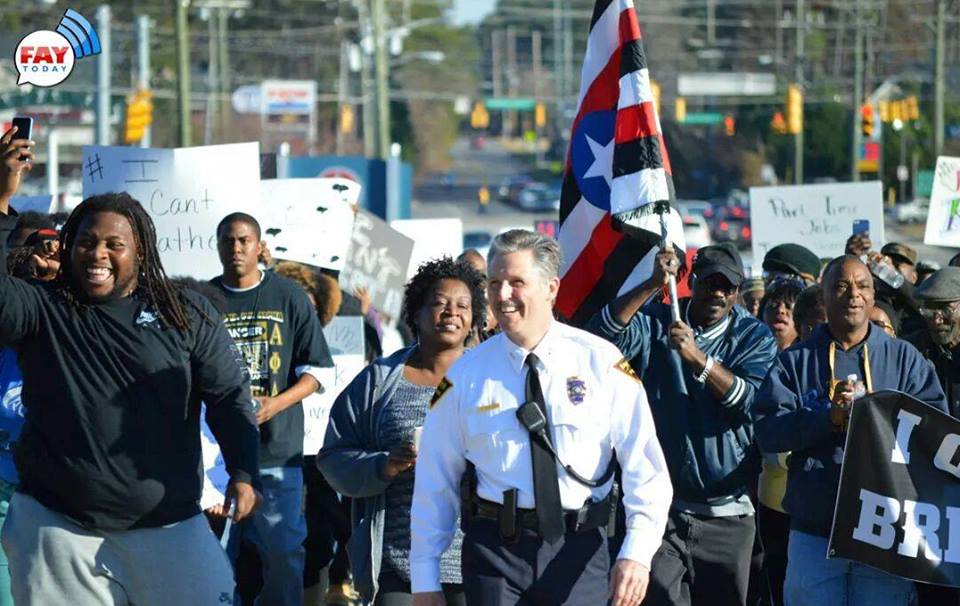 Fayetteville NC Unity March

Making a difference one step at a time, along with consistency is the key to change. Fayetteville NC and surrounding area residents came together, with the support of the Fayetteville police department to march throughout a prominent area in the city and draw attention to what is really important. All lives matter. We must remember that in order to see change, we often have to become the change. Most importantly, forward progression is necessary.
We have to continue in our efforts and never forget the cause, the reason nor become distracted by our own individual problems. Sending love to my community and those around the world standing up for what they believe in. Special Thanks to Swan Davis who organized the event, To Team ImSoFIRST for capturing the event and all others I may not have mentioned.  To everyone, Be encouraged, keep your faith and never forget your Foundation.
– Elizabeth Stiff
IG: L3CEO Twitter: @L3BrandDotCom
L3PCEO@gmail.com
Filmed By: Team ImSoFIRST : IG: @imsofirst Twitter: @imsofirst